Conference 2016
2016 American Circus Educators Conference
October 6th-10th 2016
 San Francisco, California
We are currently accepting sponsors for the 2016 Educators Conference!
American Circus Educators Pre-conference Intensive Announced:
Integrating continuous training for coaches and staff into circus program design.  
Application due June 15th. Apply here.
ABOUT THE EDCON
Every two years ACE hosts a circus educators conference, lovingly referred to as the "edcon", in a different location in North America. This is the place to be when it comes to to finding inspiration, developing as an educator, learning best practices, discussing hot topics, networking, and community building. The conference attracts attendees from all over the world and has earned a reputation is the premiere professional development opportunity for circus educators.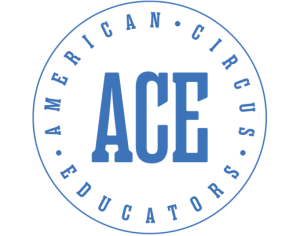 More info about registration and programming will be announced shortly.  In the meantime, view the EdCon 2014 Report and get excited about all that is to come in 2016!