Staff
Tara Jacob
Executive Director
Tara first fell in love with the fun, creativity, and community she found in the circus as a teenager at The Circus Space in London, and went on to found the Circus Folk Unite! collective at Hampshire College. She then completed the 2012-2013 Professional Track program at the New England Center for the Circus Arts. Tara served on the AYCO Board of Directors from 2015-2017, then was AYCO's Operations Manager from 2017-2018. She is currently also an instructor at SHOW Circus Studio in Easthampton, MA.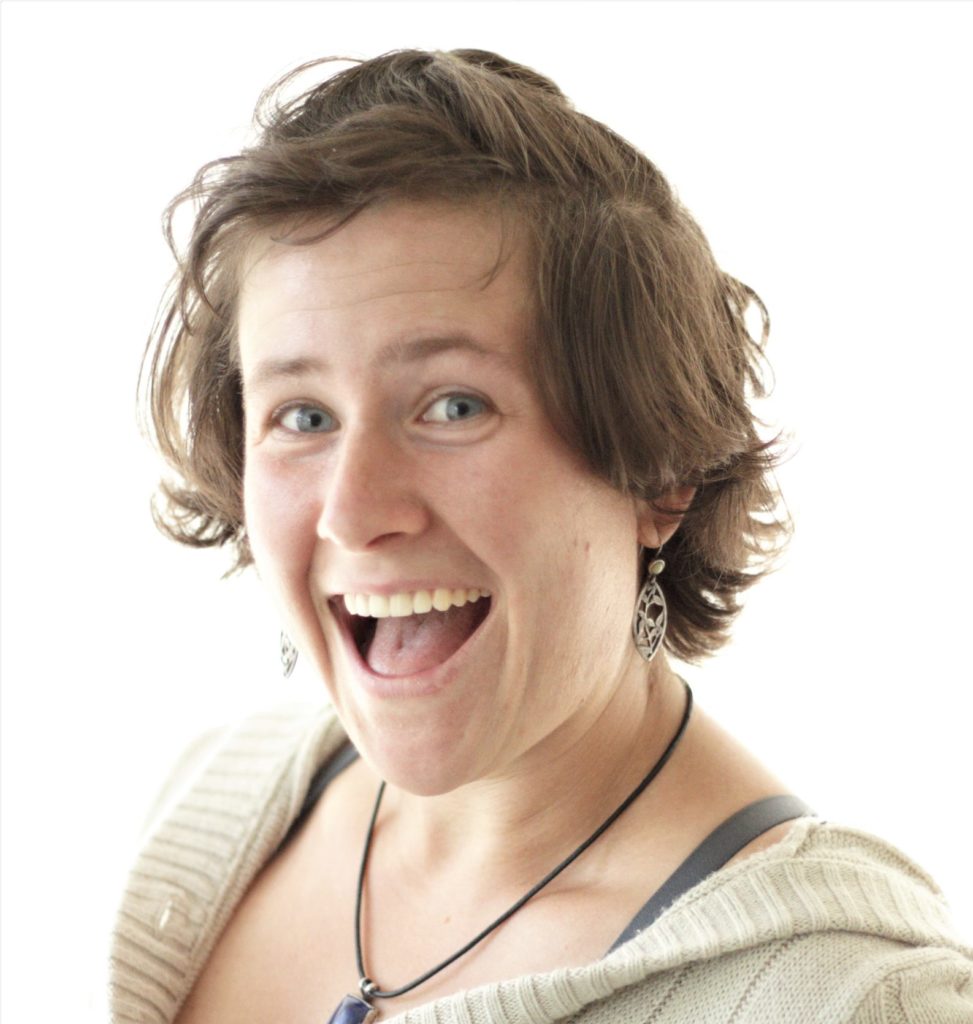 Audrey Spinazola
Program Manager
A native Idahoan, Audrey Spinazola moved to San Francisco to follow her dreams through completing Circus Center's Clown Conservatory. After graduating from a second conservatory program for physical theater, she co-founded Main Street Theater, a live-work warehouse where she was able to create, perform, teach, and provide a space for others to do the same. While in the Bay Area she coached at a variety of programs including Prescott Circus Theater, Circus Moves, and Circus Center SF teaching both youth and adults a variety of circus arts. In addition to coaching, she performed with two hospital clown programs, juggled for Mythbusters and the SF Opera, played at the San Francisco accordion club, and created, performed, and toured original solo and duo work. From 2016 -2019 Audrey was the Youth Performance Program Manager at SANCA in Seattle. Throughout her time in Seattle, she has produced and performed in the variety shows, and she continues to invest in the circus and theater communities by coaching at SANCA, as a Teaching Artist with Dandylyon Drama, and as Program Manager for AYCO.
Ashley Robinson
Communications Coordinator
Ashley Robinson is a Dallas-based aerialist and coach that helps people achieve their aerial ambitions in pole, flying pole, lyra, trapeze and aerial yoga. She specializes in the coaching of competitors and plus-size aerialists.Ashley started in the world of pole fitness over a decade ago, and her passion for aerials, circus, flexibility and fitness has grown into an obsession. She's immersed herself physically and mentally through learning new apparatuses, performing, competing, and certifying in multiple disciplines. Addicted to learning, Ashley is a master nerd and body sorceress, and is a NASM Certified Personal Trainer, Corrective Exercise Specialist and Human Movement Specialist with ten years of experience in fitness, flexibility, dance conditioning, pole and aerial. Before becoming a circus geek, Ashley was a business creative and now enjoys hanging out at the creative intersection of those two passions. When she's not dangling in the air or coaching, you can find her putting her MBA and marketing expertise to use to help spread the love of aerials and circus with the world. She's currently an instructor at FlexyFit, Shine Fitness Studio and Vertical Fitness Dallas, and a member of the Fly Black Aerialists community. 
Safety Consultants