Board
AYCO/ACE is a 501 (c) 3 non-profit with a volunteer board of directors.
Jen Agans, Ph.D., is a faculty member in the Department of Recreation, Park, and Tourism Management at the Pennsylvania State University, where she studies youth development through recreation. She grew up in youth circus, performing with the Hilltop Circus and Flying Gravity Circus in middle and high school, touring with Circus Smirkus in 2004, and coaching at the Silver Lining Circus Camp from 2005 to 2009 before serving as camp director from 2010 to 2014. Jen has been a member of AYCO since 2001, only missed one AYCO festival (2007), and has been bringing her research and evaluation perspective to AYCO/ACE conferences since 2010.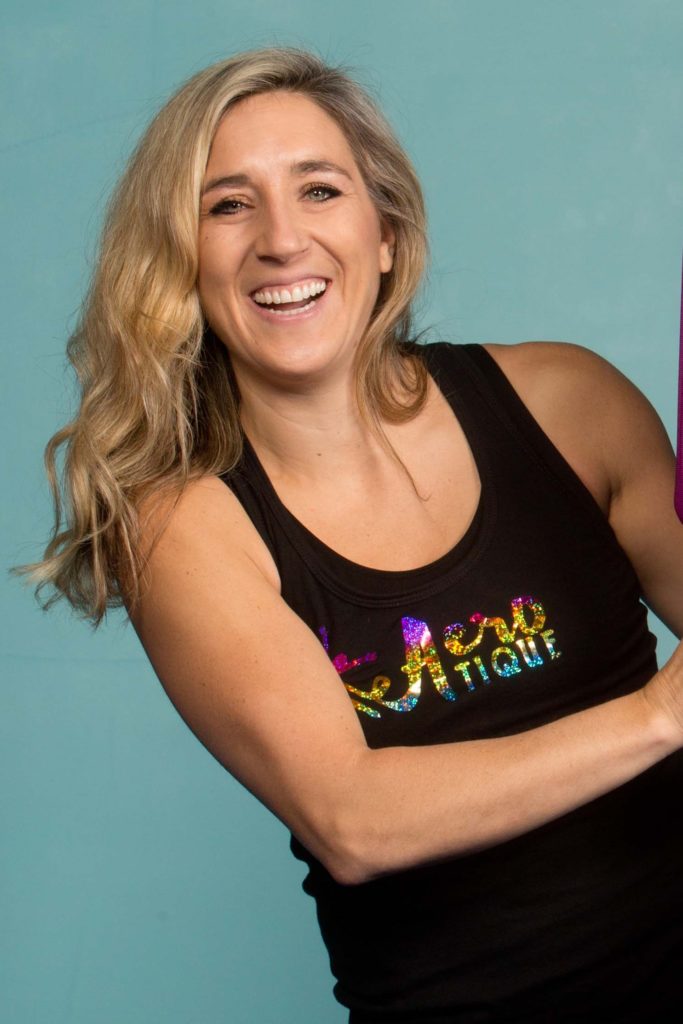 Lyra Gray is the owner and director of Aerotique, a circus school in Columbus, Ohio. She has a master's degree in special education and spent many years as a special education teacher in the public school systems. She has over 20 years of experience in teaching, leading and creating youth programming in a variety of sports and disciplines and is an advocate for empowering youth populations through movement-based programming. Her teaching experience bridges a variety of aerial, circus, and other sports and encompasses levels from youth beginner to competitive and adult learning. Lyra is passionate about making Circus Arts accessible to everyone and loves to teach new students and introduce her community to the wonderful world of circus.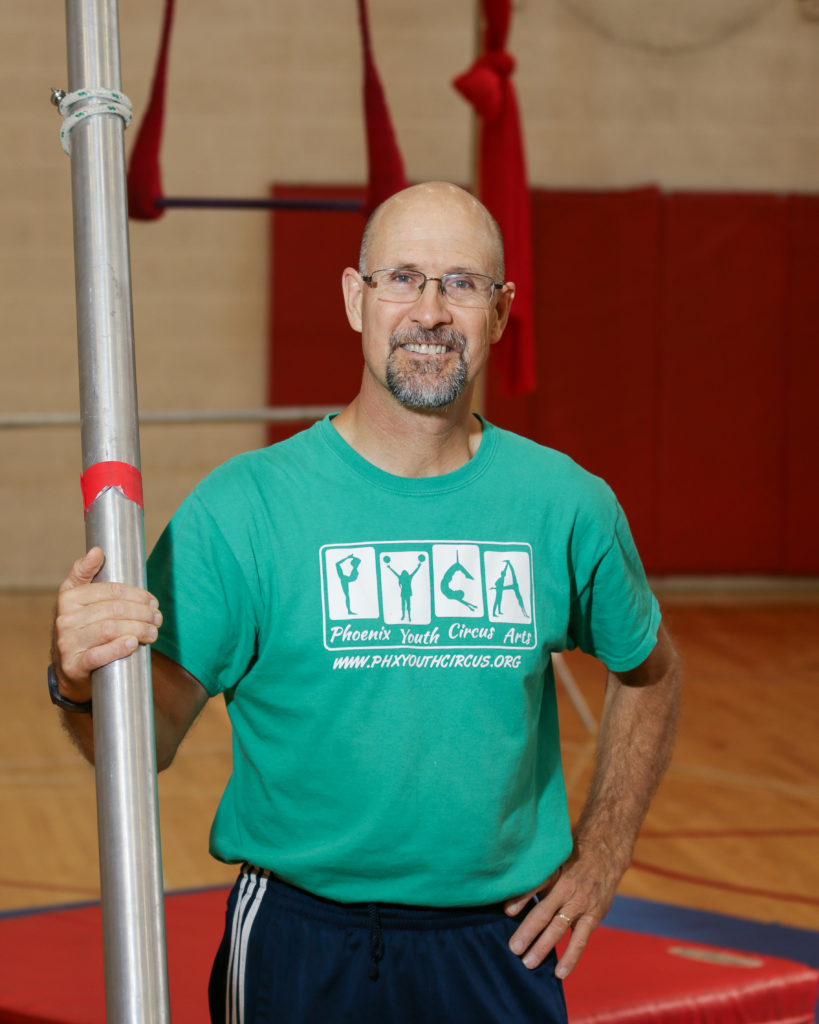 Upon graduating from college where he competed as a gymnast, Jens fell in love with the circus and spent 19 years as a performing artist. His specialties were aerial roman rings, comedy chairbalancing, and rola bola. He performed on four different continents in shows that ranged from small (the five-person Royal Lichtenstein Circus) to huge (multiple-ring Shrine circuses in the US and Canada) and ran the stylistic spectrum from traditional (Vidbel Family Circus and others) to contemporary (San Francisco's Pickle Family Circus). Jens then changed course and taught math for 14 years in public high schools in Phoenix, Arizona. In 2015 Jens combined his previous two careers and became a circus educator by starting Phoenix Youth Circus Arts, a social circus program that produces after-school circus clubs, summer camps and special events throughout the city.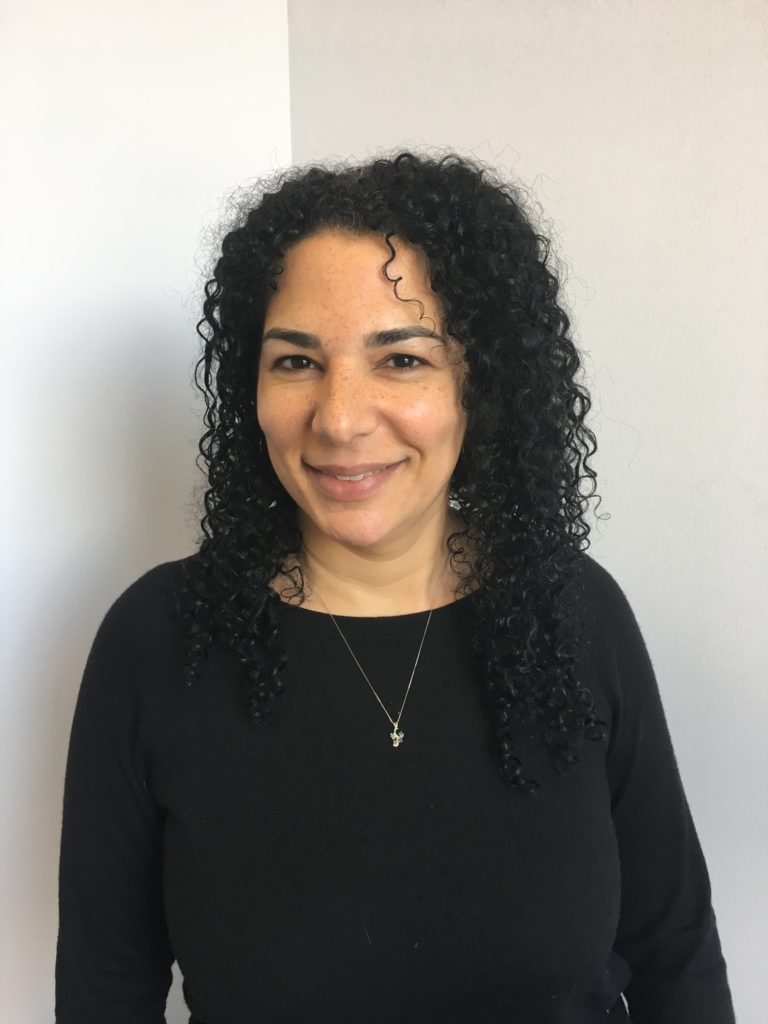 Renee Bell Werge
Secretary
Renee Bell Werge hails from Philadelphia but has called Chicago home since 1999. She holds two Master's degrees, the first in animal science and the second in elementary education. Before coming on board as CircEsteem's Program Director, Renee was a Youth Development Educator with University of Illinois Extension, a 7th grade science and english teacher in Chicago Public Schools and a Volunteer Manager at Communities In Schools of Chicago. Renee is passionate about social circus and its focus on social and emotional competency using circus as a vehicle for learning lifelong skills. She has 2 awesome kids who have been bitten hard by the circus bug!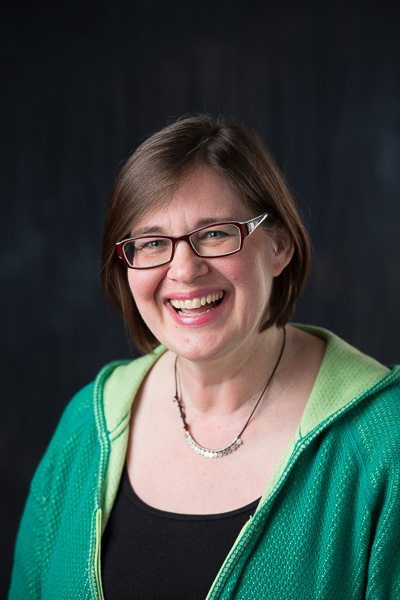 Kristina Wicke has spent her entire adult career supporting creativity and play in some form or fashion. Early on, she was introduced to a rag-tag bunch of juggler/vaudevillians called The Flying Karamazov Brothers; and she toured the world with them as their Production Manager collecting great stories, crazy experiences, life-long friends and a multitude of bad puns! In 2011, she was part of the producing team that brought the Tony Award nominated musical, A Christmas Story, to Broadway, further solidifying her belief that collaboration, celebration, and trust are vital to success.
Kristina brings a host of non-profit leadership skills to the board of AYCO/ACE through her more than 20 years working in the Seattle theatre community, and service as Executive Director of SANCA. She is delighted to combine her passion for youth development, physical literacy, performance, play, and equity to an institution devoted to all of those things!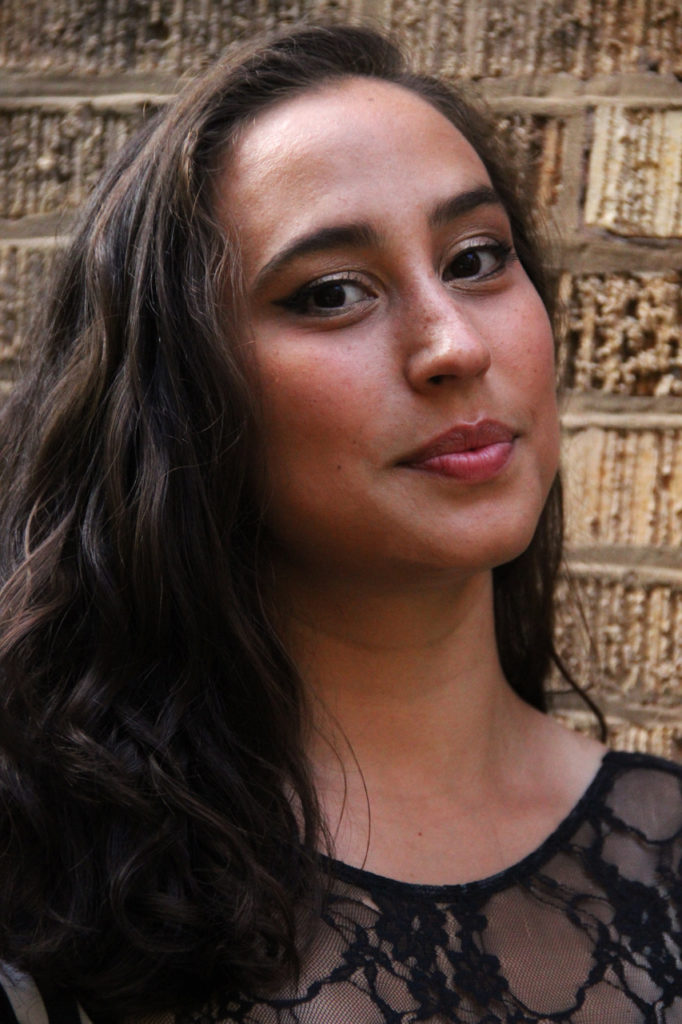 Since discovering her love for teaching as a "gymnastics coach" to her neighbors at 7 years old, Marisa Diamond has filled a wide range of professional teaching roles with youth and adults since 2012. Marisa has worked as a circus performer, actor, director, and stage manager across the country, as well as teaching circus internationally. She is the co-founder of Diamond Family Circus, an ACE recognized circus performance & education company. Marisa is a graduate of the University of Michigan (BFA), where she developed her one-woman show, "*insert sociopolitically-aware title here*," and built her thesis project focused on circus education. Marisa has been attending AYCO festivals and ACE Ed Cons since 2010, and previously served as the first and only youth on the AYCO Events Committee. During the COVID-19 pandemic, she created and directed the first Circus International Film Festival.
Carrie Heller, M.S.W., is the Founder and Director of the Circus Arts Institute in Atlanta, Georgia. Carrie fell in love with circus arts as a child in 1972 while learning from the FSU Flying High Circus performers and has been happily flying through the air ever since. She has been involved with the American Youth Circus Organization since its inception and is the author of the industry's first The Aerial Circus Training and Safety Manual. Melding together her background as a social worker, play therapist, and circus artist, Carrie served as a Trainer of Trainers for Cirque Du Monde, a Cirque Du Soleil Outreach Program that uses circus arts to help youth around the world. She is passionate about passing on her experience in both adaptive and typically developing circus arts through her trainings. In conjunction with Dr. Lauren Taglialatela Carrie is the co-author of the April 2018 published article entitled: Circus Arts Therapy® fitness and play therapy program shows positive clinical results which appears in the International Journal of Play Therapy (published by the American Psychological Association). Carrie is both excited and honored to be serving on the AYCO Board of Directors.
Dr Emily Scherb earned her Doctorate In Physical Therapy from Washington University in St. Louis. She has been a practicing circus artist for over thirty years and has worked as an aerial and flying trapeze instructor across the US. As founder and owner of The Circus Doc, Dr. Scherb has presented continuing education programming for circus educators and healthcare professionals on the unique physical demands and challenges of working with circus artists. Her bestselling book Applied Anatomy of Aerial Arts was the first to address the biomechanics and psychical demands involved in circus training. Dr. Scherb lives in Seattle, WA where she owns Pure Motion Physical Therapy. Her clinic is dedicated to working with professional and recreational circus artists. As a board member of Seattle Dance and Performing Arts Medicine, she participates in free healthcare clinics for performing arts in the Pacific Northwest and educational programming to expand knowledge around performing arts medicine.
Dr. Stephanie Little Thunder Morphet-Tepp, known on the stage as The Flying Brain, is a full-time performer and circus educator. She has worked with nationally and internationally touring circuses such as Garden Brothers' Circus, Great Benjamin's Circus, The Vampire Circus, and Bindlestiff Family Cirkus, as well as Denver's premiere circus company The Phantom Circus, where she is also an executive assistant. The Flying Brain specializes in aerial hoop, aerial chains, and hula hoops, although her greatest joy is performing and sharing the art of hair hang. Dr. Morphet-Tepp also coaches fabric, including sling and silks, artistry, partner work, fire safety and performance, and flexibility. You may have seen her on the TV screen as a competitor on season 2 of TBS' Go-Big Show. She also acquired a Guinness World Record for her hair work in 2022 (confirmed February 2023). Her passion is bringing the circus to all, especially people who don't think they can do it, or have been told by other coaches they can't do it. Yes, yes you can!
Izzi Kessner (they/them) is a circus artist and performer from Los Angeles, California. They are currently a professional circus student living in Quebec, and their discipline of specialization is Aerial Rope. Izzi creates art relating to their identity as a queer/genderqueer individual, and they are interested in telling stories of visibility and vulnerability, and exploring the role of contemporary circus aesthetics and their impact on gender identity. Izzi grew up in youth circus, and is now a circus educator themselves, coaching across the United States, including with Le Petit Cirque and Circus Smirkus camp. They also create writing and video content, primarily through their Instagram page, to be a voice for young LGBTQ+ individuals and advocate for equality and acceptance.
Ann Woodruff serves as the Executive Director of Canopy Studio located in Athens, GA. Ann is a graduate of University of Georgia in the field of Special Education and a former self-contained middle school teacher. Ann has combined her special education background and aerial skills to develop programs for students of all abilities focusing on inclusion models for social circus.
Ann has served on the Board of Directors of Extra Special People and Canopy Studio and on Chase Street Elementary School's Local School Governance Team. Ann is a founding member of Canopy Studio's Repertory Company, having begun aerial dance instruction under Canopy's founder, Susan Murphy in 2000, at UGA prior to Canopy's inception.
Cicely is an Aerialist, Performance Artist, Licensed Clinical Professional Counselor, Registered Yoga Teacher, and 6x marathoner. She is a practitioner and healer of all things health, wellness, and movement, and has become a thought leader and authority in her communities. Cicely has overcome her own struggles to thrive as an entrepreneur through holistic healing, trauma informed care, and by challenging oppressive systems. Born in southern Illinois and spending a decade of her adulthood in Chicago, Cicely moved to LA in 2021 to nurture her love of nature, creativity, authentic self expression, and fitness lifestyle and became an aerial chains influencer and performer.
Through her journey, Cicely has noticed one common theme – the lack of others in these spaces whom also identify a Black womxn. This inspired Cicely to utilize her platform and knowledge to create spaces in wellness and movement for Black-identifying individuals. She is a founder of In Good Wealth, Inc. non-profit organization, Chicago Black Therapists LLC, and contributes to various racial justice and wellness initiatives.
Craig Lewis has been fascinated with circus arts since he taught himself to juggle at age 10. He has since pursued training in aerial arts and juggling through Aerial Space in Asheville, NC, and the Aerial Dance program at East Tennessee State University (ETSU). In 2013, he founded Night Owl Circus Arts in Johnson City, TN, where he enjoys teaching Aerial Silks, Juggling, and Acro. During the pandemic of 2020 he began teaching a monthly Aerial Rigging Fundamentals class over Zoom, which has become very popular. He is very active in the juggling community, and serves as the Festival Site Director for the International Jugglers' Association (IJA). He has a degree in Digital Media from ETSU, where today he works as a fitness instructor for the campus gym. He runs several other businesses, including a hot sauce business (Night Owl Spice), a mobile DJ business, and a circus school management software business. He enjoys international cooking, rock climbing, caving, and making hot sauce with his beautiful wife Mikaela.
Barry is currently the Executive Director of the Circus Center in San Francisco. In 2013, Barry Kendall led its revitalization, nurturing the growth and improvement of Circus Center's core recreational and professional training programs, establishing an innovative outreach program delivering the benefits of circus instruction to special needs and at-risk children, and creating and producing professional performance seasons. Barry brings nearly two decades of experience as a non-profit executive, and a lifelong dedication to arts and culture. He successfully led three organizations prior to Circus Center, including the renowned international theater company 7 Stages, based in Atlanta. He holds degrees from Emory and Yale, and a PhD in Directing and Dramatic Criticism from Stanford University. Barry lives with his family in the Portola neighborhood of San Francisco. He was a member of the San Francisco Human Rights Commission's Equity Advisory Committee, a 2009 recipient of the "40 Under 40″ award from New Leaders Council, and a 2015 graduate of Leadership San Francisco.
Updated May 2023
Board Member in Memoriam: Rick Davis
A founding member of AYCO, Rick's 30 year career took him to Ringling Brothers Circus, Broadway, DisneyWorld, The White House, and on tours of 15 countries. He was the author of 3 books, and conducted circus school residencies for Circus Smirkus. He was also the founder of SchoolShows.com, the largest directory of school assembly performers.
Founder's Statement: Kevin O'Keefe
"AYCO started out as a small dream in my heart. I knew what I did as the director of Circus Minimus and CircusYoga worked in my communities, but longed for connections to others and to see the national landscape of circus. An initial query branched out to those I knew, and we became a small community of teachers and artists for a few years. The first festival in 1999 was designed by my wife Erin Maile O'Keefe. We floated it on our credit card at Sailor Circus in Sarasota FL. Our organization placed itself firmly on the cultural map with our 2nd festival at Circus Juventas in Minnesota. Since then we have grown by leaps and bounds by finding strength in diversity and community. Even our dreams are not our own in the circus. We must share everything."