Racial Equity & Circus Trainings
Future ACE racial equity training opportunities will be posted here – stay tuned!
---
In 2020, the American Circus Educators Association offered two separate exciting training opportunities for circus educators, administrators, and leaders to embark on important work addressing racial equity personally and professionally.
---
Building a Racial Equity Lens in Circus Education
Tuesday Nov 17, Wednesday Nov 18, and Thursday Nov 19, 1-3pm Eastern Time
(3 meetings of 2 hours, 3 days in a row)
Sliding scale $50-150
Open to ACE members and non-members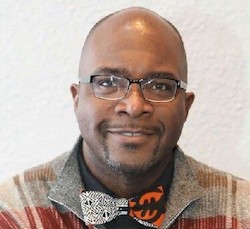 Lead trainer: Joshua Lee, Racial Justice From the Heart Facilitator and Owner of The Game Plan for Better Living LLC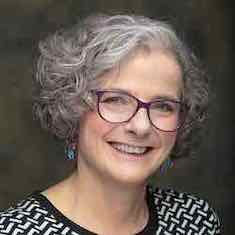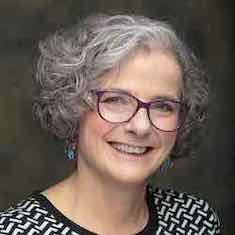 Supported by: Zoe Brookes, Racial Justice From the Heart Facilitator; Founder and former ED, Trenton Circus Squad; Development Consultant + former ED, AYCO/ACE
Using the framework of "Racial Justice From the Heart" from Dr. Amanda Kemp, this three-part training is designed for administrators and practitioners working in circus arts education. The goal of the training is to help participants:
+ Identify where systemic racism shows up in their organization and practice
+ Engage in challenging conversations about racism in their organization and practice
+ Take actions to dismantle racist systems and structures in their organization and practice
Each two-hour session includes presented and interactive material, group discussion, small group work and role plays. Joshua and Zoe provide a safe, supportive environment where we explore how each of us plays a part in perpetuating systemic racist structures, and how we can take anti-racist action to help dismantle those structures.
Participants will be invited to identify for themselves where they are on their journey to build a racial equity lens for themselves, and to re-assess this at the end of the training.

1. Addressing hidden personal bias
We will examine how each one of us develops biases as a result of our upbringing and the world we live in. The training will help each participant to understand their own biases, understand how biases can result in racist action, and identify ways to counteract hidden biases. Concepts introduced will include:
      o Hidden bias
      o White privilege
      o White supremacy culture
      o The white frame

2. Identifying structural bias
We will examine how in our society systems and structures have been designed to benefit white people, and how these design patterns so often translate into circus education. This inquiry will avoid the common pattern of focusing on "how can we bring more diverse students to our program?", and will instead ask "how do current circus arts organizations perpetuate racist structures?". Up for discussion will be:
      o Why are all the grown-ups white?
      o Who's "at-risk" anyway?
      o What role should diversity play?
3. Taking anti-racist action
In this session we'll support each participant in bringing together what they have learned to identify concrete actions they can take to help increase racial equity in circus arts education. Participants will be asked to reflect on their own learning, and to identify steps they can commit to. We'll support their journey through role play and reflective discussion. Topics that
participants typically address include:
      o Addressing biases with staff and parents
      o Designing equity-focused curriculum
      o Talking to youth about race
      o Advocating for equity with funding partners
Participants are encouraged to prepare for the training in two ways:
      o Take the Harvard IAT. This is a web-based test designed to help understand unconscious bias. Participants are asked to take the black/white test, and any others they would like.
      o View Robin di Angelo's talk on Deconstructing White Privilege.
---
Growing Stronger Communities

Through Racial Equity and Liberation Health
Mon Dec 7, Wed Dec 9, Mon Dec 14, and Wed Dec 16 from 5-7pm Eastern Time
(4 meetings of 2 hours, Mondays and Wednesdays for two weeks)
Sliding scale $50-150
Open to ACE members and non-members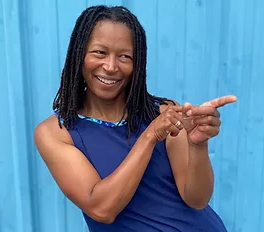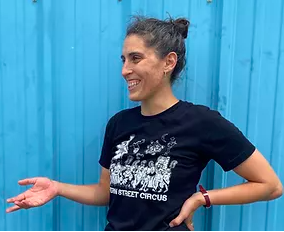 With their combined decades of experience as educators–Ayla as a leader in education and Leah as a circus artist, coach, and coach of other coaches–Ayla and Leah use racial equity and liberation health to offer participants ways to begin to shift their own team cultures, create more equitable programs and classrooms, and build healthier, happier, anti-racist teams and communities. Leah and Ayla also share stories of their co-creative, collaborative experiences working with liberated teams all over the world.
In this workshop series, facilitators Leah Abel and Ayla Gavins ask participants to reflect on larger systems of racism and oppression through a discussion of how racism functions in the United States. Starting with the self, participants discuss the roles they play in the systemic oppression and/or suppression of others.
Along the way, Leah and Ayla introduce a methodology called "Liberation Health," created by Paulo Freire in the 1970s, as a resource. Liberation Health helps individuals, families, and communities understand the personal, cultural, and institutional factors that contribute to any given problem and act to change those conditions; to liberate themselves from internal and external oppressions. Participants deconstruct dominant cultural messages and structures that don't work for their community (or actively harm their community) while taking action to start creating change right where they stand, in their own relationships, organizations, and larger systems – including their circus organizations and communities.