ACE Discussion Series 2021
The American Circus Educators Association is excited to present a bimonthly online discussion series for continuing education and professional development for circus educators. Each session is based on a particular topic and facilitated by a community expert in that topic!
Attendance is FREE to current ACE/AYCO members.
Non-members pay a small sliding-scale fee, $5-20.
Space per session is limited.
Sessions are one hour long, every other month on the second Tuesday, at 12pm Eastern Time/11am Central Time/10am Mountain Time/9am Pacific Time. The sessions are not recorded in order to create a space where attendees are comfortable participating fully in discussion, though some of the facilitator's introduction may be recorded and available to registrants after the session.
Tuesday November 9th 2021 – Discussing Stiltwalking
A historical and cultural approach to teaching stiltwalking will be the foundation for this discussion.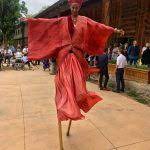 Facilitator: Oriana Lee
Oriana Lee is Co-Executive Director of Education, Outreach, and Employee Relations at Wise Fool New Mexico. Over the past five years, Oriana has also inspired as a coach, continued to learn as a student, dazzled as a performer, wowed as a theatrical director, and has served as an active member of the Wise Fool social circus community. Stiltwalking and Juggling are Oriana's primary circus-based disciplines. Oriana is also an interdisciplinary artist and a Well-Being Coach, collaborating with both individuals and organizations on creating "well" work/live environments.
Past Discussions:
Tuesday September 14th 2021 – Discussing Plus Size Aerial Student Inclusion
As more and more students flock to aerial arts, so do their different body types! Plus size students often find joining aerial classes intimidating as they have run up against so many barriers and instances of discrimination. This discussion will focus on how to help plus size students feel more comfortable in classes as well as adaptations for larger bodies and the importance of creativity and joy in every student's movement journey.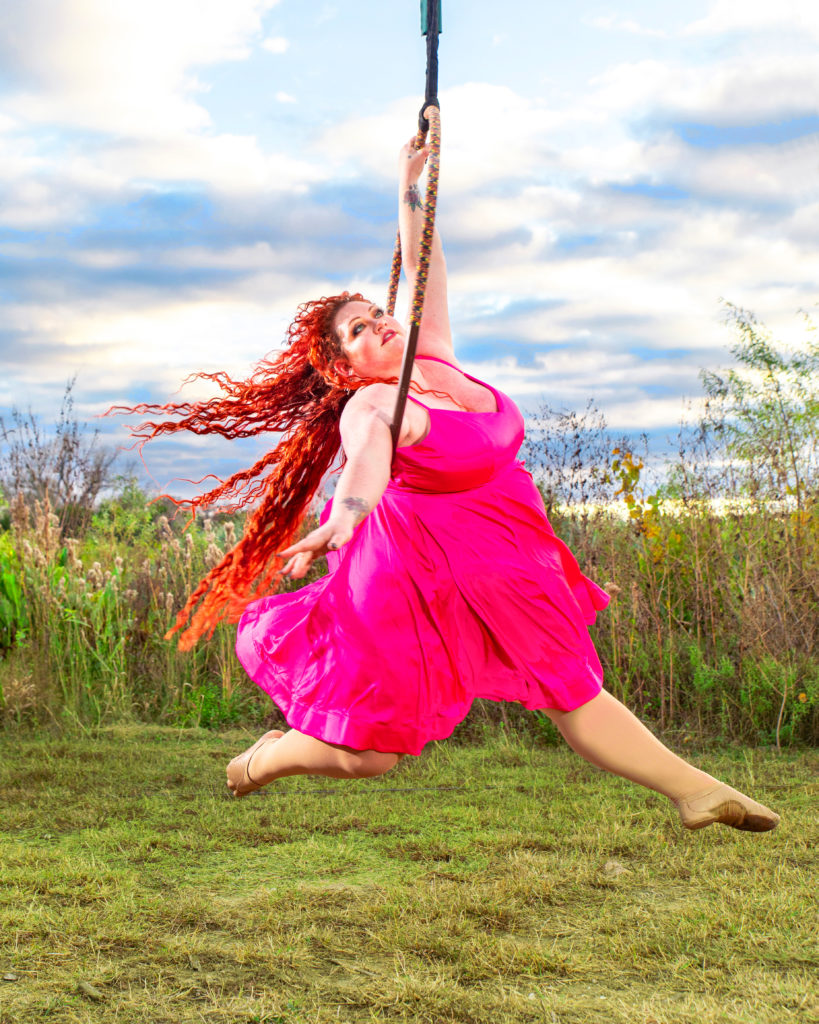 Facilitator: Ginger Snaps, The Tastiest Tease in Texas, is an award-winning burlesque performer, aerialist, and producer from Austin, TX. Voted Austin's "Best Burlesque Performer" by the 2016 – 2021 Austin Chronicle Reader's Poll, she is renowned for her unique approach to burlesque and aerial performance infusions. Ginger has been seen on stages and screens across the globe including on America's Got Talent, Das Supertalent in Germany, performing at the illustrious Burlesque Hall of Fame Weekender in Las Vegas, and numerous viral social media videos and articles.
She is the Performance Manager for Sky Candy aerial arts, the founder of Legislate THIS – a series of burlesque fundraiser shows for Planned Parenthood, as well as the founder and lead producer of the Buxom Blaze Festival – the world's first plus size burlesque, drag, and variety fest. Ginger is very passionate about spreading the gospel of plus size inclusion in circus arts and dance. As such she teaches a series of professional development workshops to studios across the nation about teaching plus size aerial students. Follow her shenanigans on various platforms at @gingersnapsburlesque!
Tuesday July 13th 2021 – Discussing Eating Disorders
This discussion will focus on breaking the stigma of disordered eating and how to best support our students. We will discuss body image, nutrition in circus education, resources, and other related topics.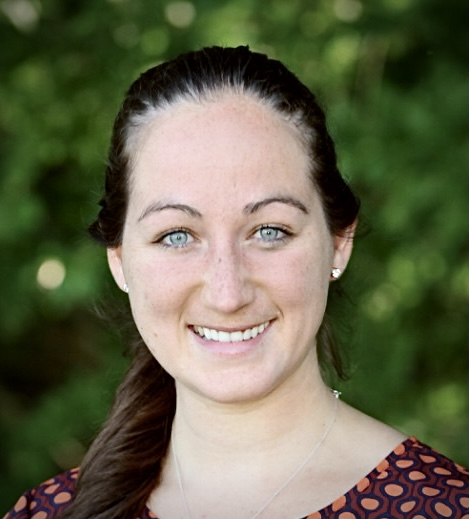 Facilitator: Annie Rosenberg
Annie Rosenberg is a circus coach, theater director, mental health counselor, and a mom of 3. She has been doing circus aerials since she was 4 years old.
Tuesday May 11th 2021 – Discussing Mental Health
This discussion about mental health in circus education is to examine as educators and students how the very pedagogy of circus training itself has led to teaching styles and classroom/studio designs that can cause harm to many people, including those living with mental differences and those who have experienced trauma and oppression. We may address body image, hierarchy, elitism, punitive exercises and class rules, ableist language, etc. among other topics.
Facilitator: Vanessa Furlong
Vanessa Furlong (she/her) is a professional circus and physical theatre artist specializing in acrobatic stilts, trapeze, and clown. She identifies as a Mad artist (of the Mad Pride movement), and is based in Kjipuktuk/Halifax. A graduate of Bishop's University (Theatre and Music), Vanessa has toured with multiple performance groups nationally and internationally upon graduating and for the past 2 decades. Vanessa co founded the award winning circus duo LEGacy Circus in 2016 alongside professional circus artist Erin Ball. Together they explore new ways to share their passion for representation and access focused performances using Circus Arts as their medium.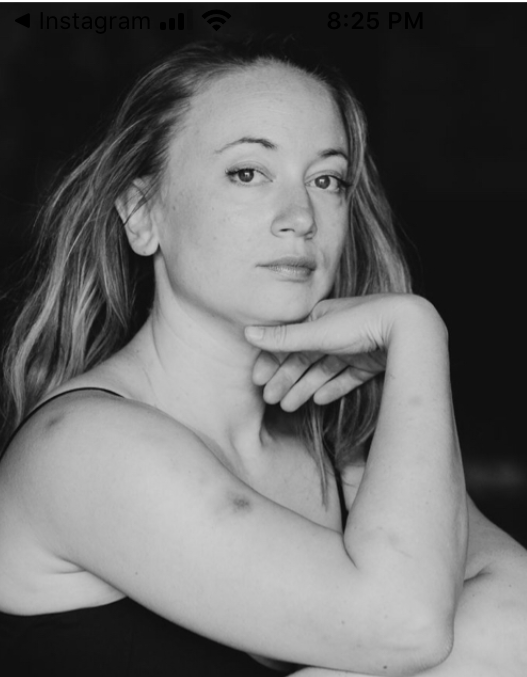 Assistant Facilitator: Anne Boock Miller
Anne Boock Miller, Ph.D., is a clinical neuropsychologist and the founder/artistic director of Suspend, a circus arts studio in Louisville, KY. She has particular interests in neurodevelopmentally appropriate and adaptive circus education, and the use of circus and aerial dance as a tool for therapeutic and cultural change. Anne is also an AYCO/ACE Board Member.
Tuesday March 9th 2021 – Discussing Disability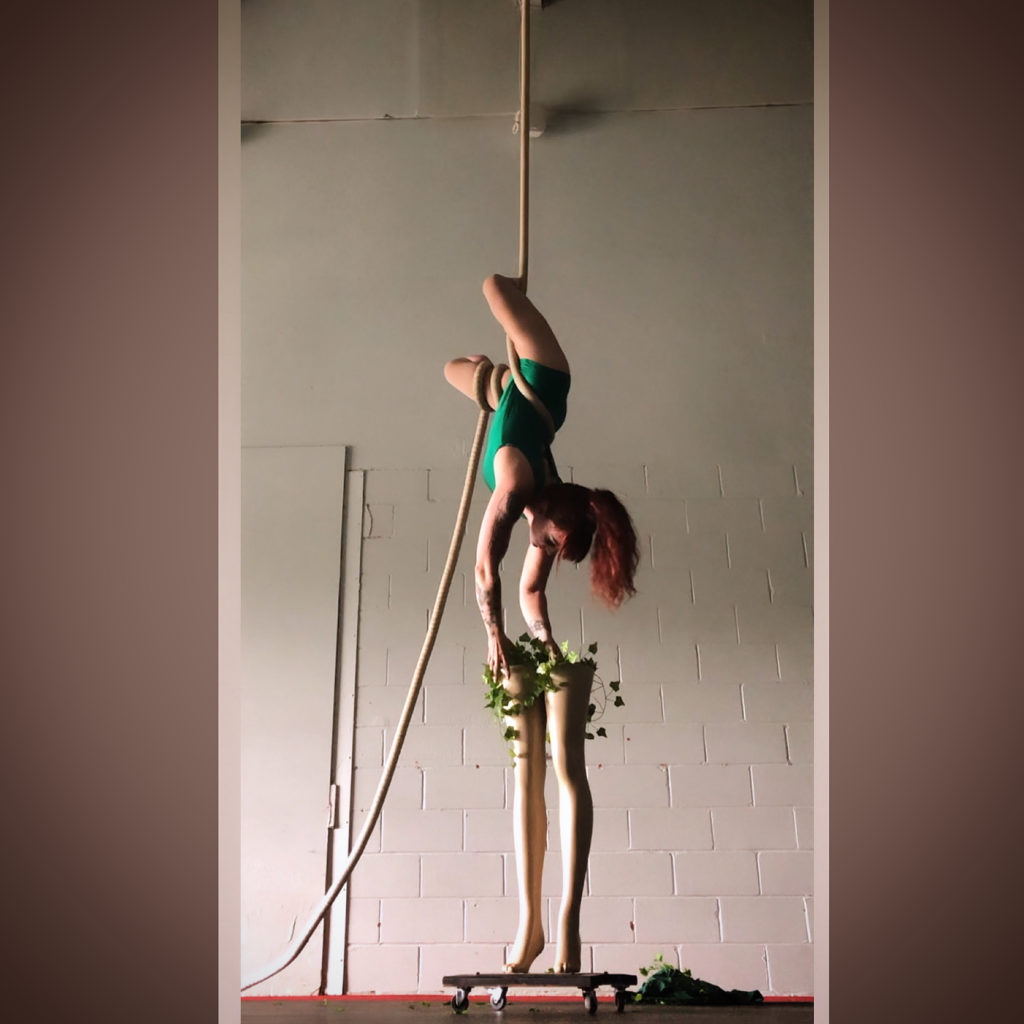 Facilitator: Erin Ball
Erin Ball identifies as a Mad (from the Mad Pride movement) and Disabled white circus artist living on the traditional territory of the Mississaugas of the Ojibwe; Katarokwi, also known as Kingston, Ontario. She runs Kingston Circus Arts and is the co-founder of LEGacy Circus (a performance company co-created with Mad artist, Vanessa Furlong). Erin took a year off in March 2014 due to life changing events that resulted in having both lower legs amputated. She has since returned to her passion of training, coaching and performing with a focus of including as many people in her audiences, as collaborators and performers in shows, as well as students in her classes. She has traveled world-wide to perform and teach. She strives for representation, access and inclusion in the arts.