COVID-19 Resources for Circus Organizations
COVID-19 Response Guide 2.0 (May 2021)
COVID-19 Response Guide (May 2020)
The purpose of ACE's COVID-19 Response Guide is to help circus arts education organizations think through decision making about resuming, adapting, reducing, or pausing circus arts educational programming in response to the COVID-19 pandemic. Making decisions about operations with these challenges in place is difficult, as is balancing the safety and business impacts of those decisions. There are no strategies that will work for all organizations, as circus arts education programs are very diverse, covering a wide range of activities and participants. Every circus arts education organization must do its own assessment and planning, customized to specific circumstances and factors. ACE will continue to research and collect information from trusted sources to share with the community.
Risk Assessment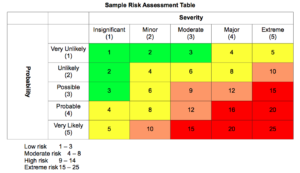 This spreadsheet is a set of charts intended to provide a superset of COVID-19 specific risk areas pertinent to a circus arts education organization and a possible list of mitigation steps for each area. (Click the link above to download the spreadsheet).
Basic introduction to the practice of risk assessment and risk reduction.
Document Templates
The COVID-19 Response Guide, COVID-19 Risk Assessment Template, and document templates were created by an ACE task force consisting of Tara Jacob, Daniel Parks, Amy Cohen, Bev Sobelman, Alysha Perrin, Carrie Heller, Caroline Calouche, and Jamie Hodgson. Approved by the AYCO Board of Directors. Reviewed by ACE Safety Consultants Jonathan Givens, Elena Brocade and Zoe Sheppard, ACE Safety Committee members Jonathan Deull and Elsie Smith, Michaelyn Everhart (medical resident), Kate Robertus Vilain (MPH Epidemiology and Biostatistics), Tim Williamson (MD, Associate Professor of Medicine/ Physician Vice-President of Quality and Safety, The University of Kansas Health System), and CB Baga, Associate, Faegre Drinker Biddle & Reath LLP. Design
A living compilation of COVID-19 related resources relevant to circus organizations. The information and opinions in these sources are expressly those of each respective author and do not reflect official policies or opinions of The American Youth Circus Organization/American Circus Educators Association.
---
Online Classes
List of ACE circus organizations holding online classes
Many organizations are offering online classes as a way to maintain connections with their students and provide services from a distance.email info@americancircuseducators.org to have your classes added!
IMPORTANT SAFETY NOTE: Zoom is a safe streaming platform, but only if you have certain settings (such as password protection) turned on to avoid trolls or spammers from joining and ruining your class. Here's what to do!
Loans & Grants
Small Business Administration – Economic Injury Disaster Loan and Payment Protection Program Loan
US Chamber of Commerce Foundation $5k Grants
Facebook Small Business Grant
NEA Grant for nonprofits who were already NEA grant recipients and are effected by COVID-19 (though these are very large grants aimed at large organizations, some of whom may regrant to small nonprofits)
CARES Act Information
More Resources
Circus Talk COVID-19 Resources Around the Circus World
European Youth Circus Organization Resources
Americans For the Arts: Coronavirus (COVID-19) Resource and Response Center
USA Gymnastics Resources
---
Support Group via Zoom for Leaders of ACE Organizational Members
Currently every Monday at 3pm ET. Email info@americanyouthcircus.org for more info!
---