WATCH BLACK CIRCUS
Two incredible, must see, short films by Veronica Blair: The Crown and Gorgeous!
THE CROWN
THE CROWN is a circus short film that follows a young black woman on her journey of self discovery. On her quest she encounters five archetypes to self mastery. The film and virtual showcase hybrid features a stunning all female cast of circus artists of African descent.


GORGEOUS


GORGEOUS is Beyond Melanin's first collaborative short film that features two strong black men navigating a healthy queer relationship. A story not often shown and explored on screen. Deon and Cuream go through playful and vulnerable moments to finally get to a point they can trust each other. This circus short film brings a powerhouse of BIPOC artists together to tell a beautiful love story.
THE ACROBAT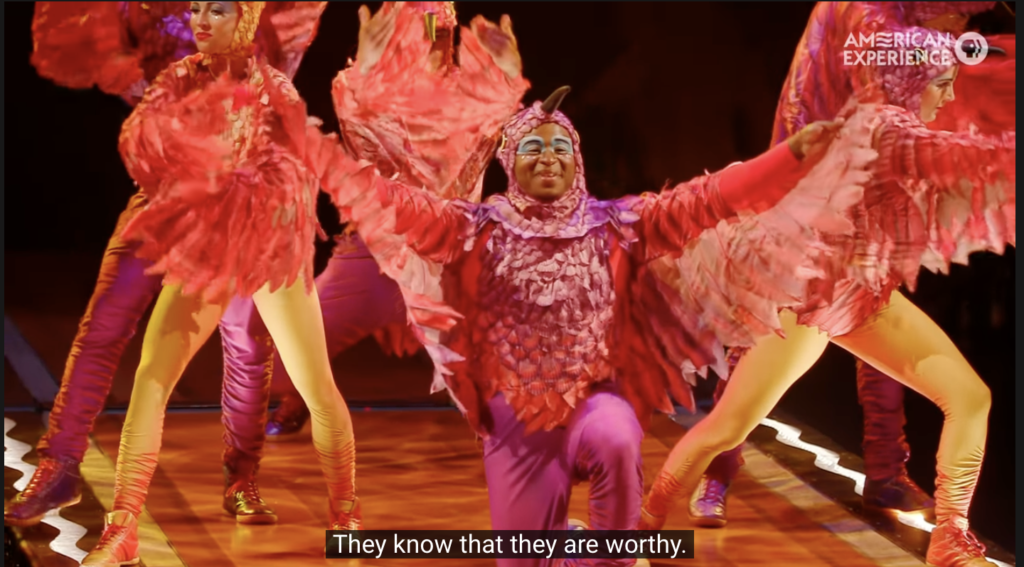 THE ACROBAT Explores the contemporary social circus movement through the eyes of one man: Sidney "Iking" Bateman. Bateman grew up in St. Louis and traded gang life for circus life, training as a young man with Circus Harmony (a social circus organization) and eventually becoming a performer with Cirque du Soleil. 
ALRIGHT
ALRIGHT – BLM (Black Lives Matter) is a video from Paris the Hip Hop Juggler.
KING CHARLES UNICYCLE TROUPE
When you combine basketball and unicycle, you get the insanely talented King Charles Unicycle Troupe!  Check out this story to learn more about their roots and how this troupe came to be. 
UNIVERSOUL CIRCUS
AT THE UNIVERSOUL CIRCUS  "We get to share our culture with everyone and each member of the audience leaves with a message: that everyone belongs. The UniverSoul Circus is for the people…it's their show." – Cedric Walker, Founder and CEO
TOPSY-TURVY QUEER CIRCUS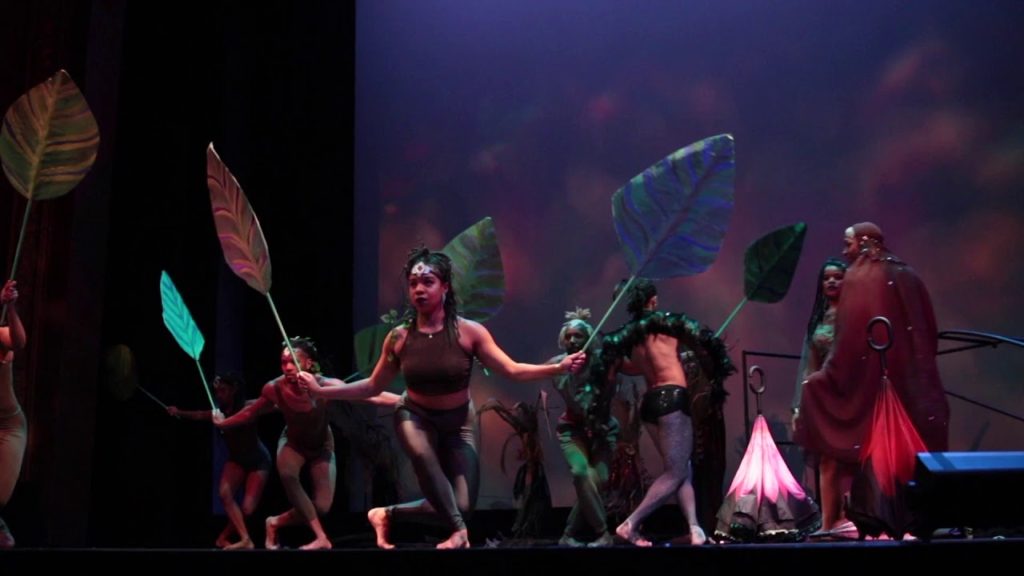 Topsy-Turvy Queer circus is a celebration of radical and expansive black queer imagination. Topsy-Turvey is a multidisciplinary circus arts troupe featuring queer artists of color that narrate queer stories and challenge and subvert traditional stereotypes of beauty, race, gender, sexuality, and power. Check them out here: topsyturvycircus.org
LISTEN TO BLACK CIRCUS
THE UNCLE JUNIOR PROJECT ON THE ACROBAT PODCAST

Live Like An Acrobat Podcast Ep. 26: The Uncle Junior Project with Founder Veronica Blair. For this special Inaugural episode of the Live Like An Acrobat Podcast, host Shenea Stiletto honors a historic moment in American History by interviewing Aerialist, Instructor, Moderator, Director, and Circus Historian Veronica Blair as she celebrates the Ten Year Anniversary of the Uncle Junior Project; her ongoing docuseries which archives the legacy of African American circus artists for future generations. Listen now.
READ BLACK CIRCUS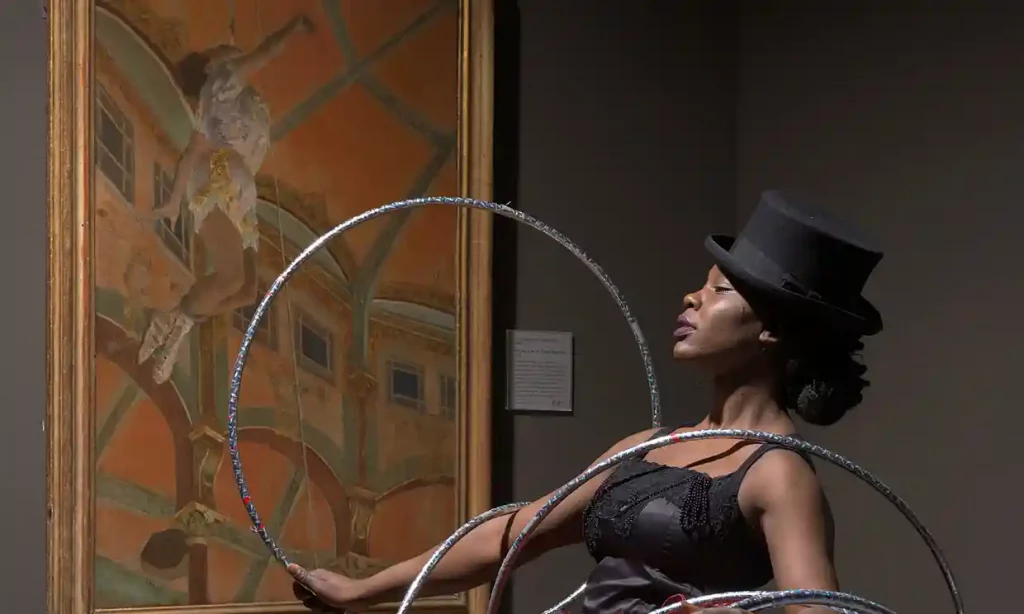 From Degas Muse to Modern Aerialist: Exhibition Charts Black Women in Circus. Show opening in Sheffield looks at hidden history of female and black circus performers.
ORLANDO RINGMASTER ENLIVENS PBS 'CIRCUS'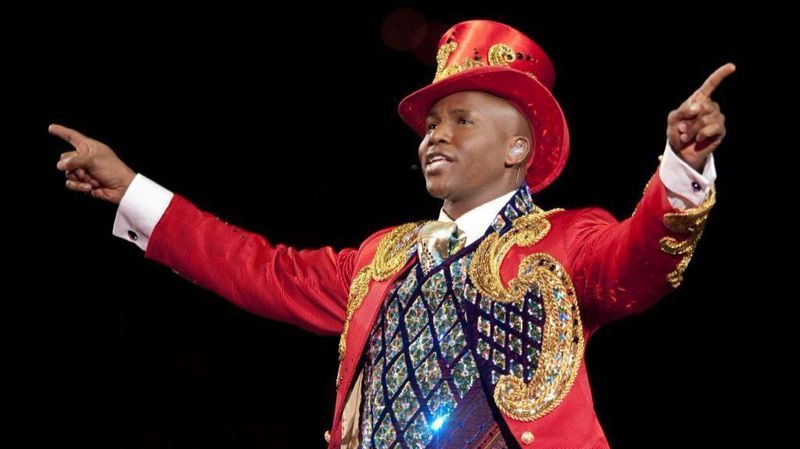 Johnathan Lee Iverson, a former ringmaster with Ringling Bros. and Barnum & Bailey is featured in the The Circus," a four-hour PBS documentary about the big top's history. "The Circus" explores an art form that dazzled the public before radio, movies, TV or theme parks. The program profiles P.T. Barnum, James Bailey and the Ringling Bros. Read more here and Watch here.
BLACK PERFORMERS OF THE NINETEENTH CIRCUS
These articles by Dr. Steve Ward introduce you to black performers in the modern circus. 
BLACK PERFORMERS OF THE NINETEENTH CIRCUS  –  LinkedIn News
Black Performers of the Nineteenth Circus – Journal of Victorian Culture
ARTISTS OF COLOUR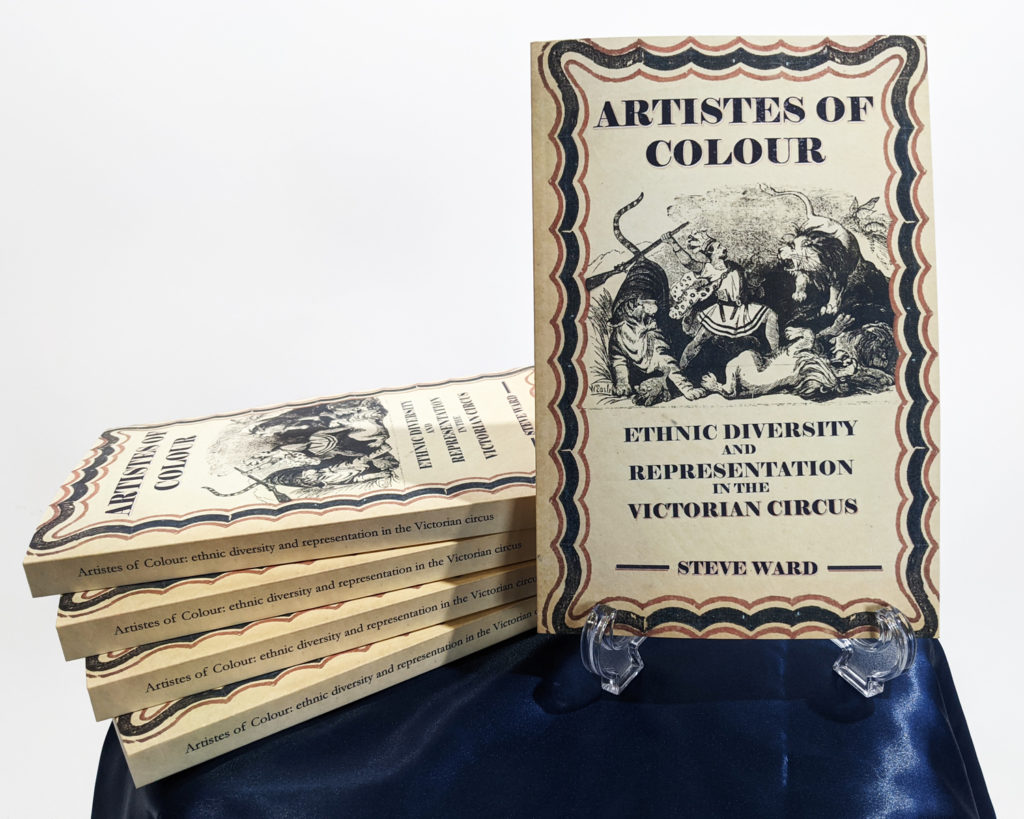 ARTISTS OF COLOUR ETHNIC DIVERSITY AND REPRESENTATION IN THE VICTORIAN CIRCUS
This book by Steve Ward, PhD, explores the faces and talent from artists of color in the circus.
We live in a society that places an increasing value in ethnic diversity and cultural identity. However, the contribution that performers from a variety of ethnic backgrounds made to the development of the circus in the nineteenth century is very often overlooked and largely forgotten. Pablo Fanque and Miss La La may be notable names of the period but there were many others besides. Using contemporary records and images, this book explores the wealth and depth of talented black and other ethnic performers, and the contribution they made to the success of the nineteenth century circus. These are iconic figures who should be drawn in from the margins of history and given the recognition they deserve.
MEET HISTORIC BLACK CIRCUS PERFORMERS 
ALICE CLARK BROWN
Alice Clark Brown, a trailblazing Black Circus Aerialist and Performer, toured as the first Black woman in the Blue Unit of the Ringling Bros. and Barnum & Bailey Circus. She died in 2021 at the age of 68. Read more about her life here.


LALA (OLGA) BROWN

The story of Miss LaLa, a 19th-century circus star who could lift three men simultaneously! Miss Lala was an African-Prussian circus artist from Szczecin in present-day Poland, a performer who found fame in Paris in the 1870's performing trapeze, highwire, strength and other aerial acts. Learn more about her here.