COVID-19 Resources for Organizations
COVID-19 Response Guide
The purpose of ACE's COVID-19 Response Guide is to help circus arts education organizations think through decision making about resuming, adapting, reducing, or pausing circus arts educational programming in response to the COVID-19 pandemic.
Making decisions about operations with these challenges in place is difficult, as is balancing the safety and business impacts of those decisions. There are no strategies that will work for all organizations, as circus arts education programs are very diverse, covering a wide range of activities and participants. Every circus arts education organization must do its own assessment and planning, customized to specific circumstances and factors. ACE will continue to research and collect information from trusted sources to share with the community.
Risk Assessment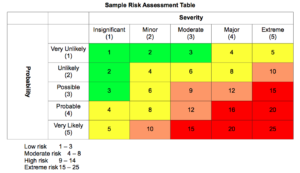 This set of charts is intended to provide a superset of the risk areas pertinent to a circus organization, and a possible list of mitigation steps for each area.
Basic introduction to the practice of risk assessment and risk reduction.
Document Templates
Other Resources
A living compilation of COVID-19 related resources relevant to circus organizations. The information and opinions in these sources are expressly those of each respective author and do not reflect official policies or opinions of The American Youth Circus Organization/American Circus Educators Association.