Social Circus Committee Members
Meet the members of the 2021 Social Circus Committee! Interested in getting involved? Check out this page.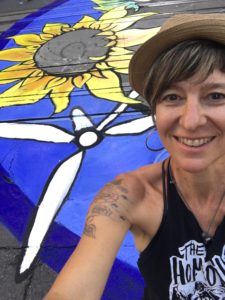 Amy Christian (she/they, member since 2014, former Committee Co-Chair) is an activist, organizer, and visual and performing artist with a focus on movement toward social justice through community engagement in direct action and the arts. For 35 years Amy has facilitated connection, learning, performance and skill sharing in circus, mask, puppetry, clown, large scale street arts and physical theatre for youth and adults. She has co-founded and directed Wise Fool Puppet Intervention, San Francisco Street Theater Festival, and Wise Fool New Mexico. She is committed to settler accountability, transformative justice, abolition, and accessibility. Amy currently resides on Tewa land in O'Gah Po'Geh (Santa Fe) where she continues to create and support action, movement, and arts experiences as a means of de-colonizing our imaginations and inspiring connection, celebration and emergent futures.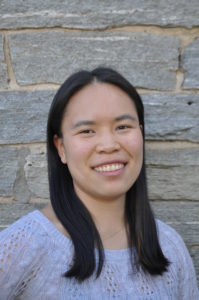 Becky Brown (she/her, member since 2020) is a small Asian human who has found pronouns rather confusing when referring to herself in third person, but by default uses she/her pronouns. Becky has been flipping around in various roles in the circus for over a decade, although her first love was, and always will be, teaching. Becky began teaching in academic settings – from precalculus to Shakespeare to ACT Prep and beyond – and very quickly realized a place within the circus teaching world. With a movement background centered around artistic gymnastics and classical ballet, Becky's teaching focuses on grace, musicality, and developing the the strength to execute dynamic movement with impeccable form*. Becky completed her certification in the Gyrokinesis Method™ in 2018 and has since been integrating principles of Gyrokinesis in her lessons to help students increase their body awareness, tune in with their breath, and stay injury free. She has taught at Frequent Flyers Productions, Aloft Circus Arts, Circus Smirkus, and is currently teaching and admin-ing with Circus Harmony. Becky also holds a BS in Biology and a BA in Russian language and cultural studies, and is proficient in French and Russian. 
*Becky realizes that her idea of "form" is based on the incredibly Euro-centric ideals espoused by the ballet and artistic gymnastics worlds, and is trying to redefine this idea of "form" to coincide with beauty based off of the anatomical correctness of poses and movements, rather than focusing on classical lines*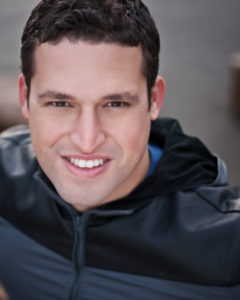 CarlosAlexis Cruz (he/him, Committee Co-Chair, member since 2020) is the Producing Artistic Director of the Nouveau Sud Circus project; a circus for social change company in service of intercultural and cross cultural communication in the urban region of Charlotte, North Carolina.  The company is currently invested in the creation of BESTIA, a circus take on the journey of central American immigrants. Cruz's Nouveau Sud was just awarded a NEFA National Theatre Project Creation and Touring grant for Bestia. Other awards: Knight Foundation- Celebrate Charlotte Arts, Princess Grace Foundation 2017 Works in Progress Award for the development of Pícaro with the support of the Baryshnikov Arts Center in NYC and the 2014 Arts and Science Council's McColl award for the development of new, socially-engaged work. With the latter the Nouveau Sud project was developed.
Charles Collins (he/him, member since 2020) – Bio coming soon!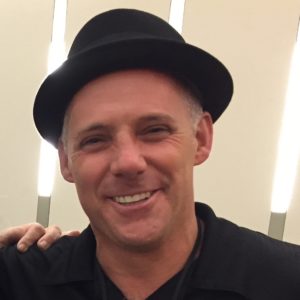 David Hunt (he/him, member since 2017, former Committee Co-Chair) serves as the Executive / Artistic Director for Prescott Circus Theatre in Oakland, CA, a 36 year old program where children and youth, through circus and theater arts, develop the skills and confidence to thrive on stage and in life. He helped to create the New Orleans School of Circus Arts (2000 – 2004) and has coached youth in a variety of settings including Cirque du Soleil's Cirque du Monde and the SF Circus Center. From 1994 – 2017, he performed juggling and on slack rope for theater, circuses, TV, and film (Water for Elephants), and in 2008, helped to create Circus Bella, an SF based open air circus. He served on the Board of Directors for the American Youth Circus Organization from 2005-2010 and is thrilled to be supporting the organization's social circus initiatives through this committee.
Indi McCasey (they/them, Committee Co-Chair, member since 2020) believes in the power of collective creativity to foster social change and racial justice. Indi is a white, queer, integenerational community catalyst who has spent over 15 years working at the intersection of arts, education, and community health with Destiny Arts Center, Streetside Stories, Urbano, and Wise Fool New Mexico. Along with India Davis, they co-founded Topsy-Turvy Queer Circus, highlighting queer and trans* performing artists of color as part of the National Queer Arts Festival in San Francisco. Indi is a member of the Creative Youth Development (CYD) National Partnership and works to align school districts and community arts organizations around the CYD values of youth leadership, racial equity, and collective action. They hold an Ed.M from the Harvard Graduate School of Education and currently serve as the Executive Director of the Arts Education Alliance of the Bay Area.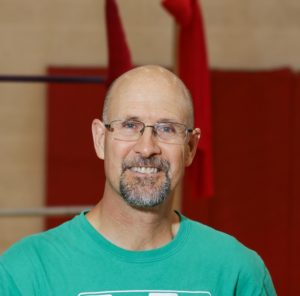 After a college career in gymnastics, Jens Larson (he/him, member since 2020) spent 19 years as a circus artist. He performed on four different continents in shows that ranged from small (the five-person Royal Lichtenstein Circus) to huge (multiple-ring Shrine circuses in the US and Canada) and ran the stylistic spectrum from traditional (Vidbel Family Circus and others) to contemporary (San Francisco's Pickle Family Circus). His specialties were aerial roman rings, comedy chair balancing, and rola bola. Jens took a break from circus in 2000 and became a public school educator in Phoenix where he taught math for 14 years. In 2015, Jens combined his previous two careers and started Phoenix Youth Circus Arts, a social circus program that produces after-school circus clubs, summer camps, and special events throughout the city for kids from a variety of backgrounds. In 2020, Jens joined the board of directors of AYCO/ACE.
Kate Magram (member since 2017) likes: barefoot walks on the beach, sunsets, starry nights, cuddling farm animals, cuddling any animals, reading, neuropsychology, social psychology, Indian food, musical theatre, Run the Jewels, sriracha, accessible circus, partner acrobatics, teaching, social justice, language, learning about international social circus programs and communities, building community, connecting people, Oxford commas, and peaches.
Dislikes: people being mean, raw tomatoes, and writing bios.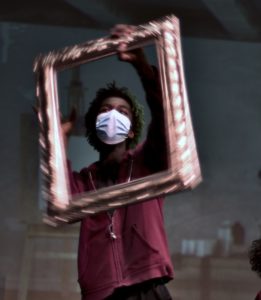 Magnificent Farrell (they/them, member since 2020) is 16 years old and does circus work with Wise Fool in Santa Fe, New Mexico. They've been doing circus since 2016 and this upcoming summer will mark their 5 year point at the circus! They're an intermediate to advanced Unicyclist and Juggler. They also took up trapeze 3 years ago and haven't stopped doing it ever since! Magnificent was a part of AYCO's 2020 Hup Squad and wrote various articles about different circus topics.